T R O S T
F R A U E N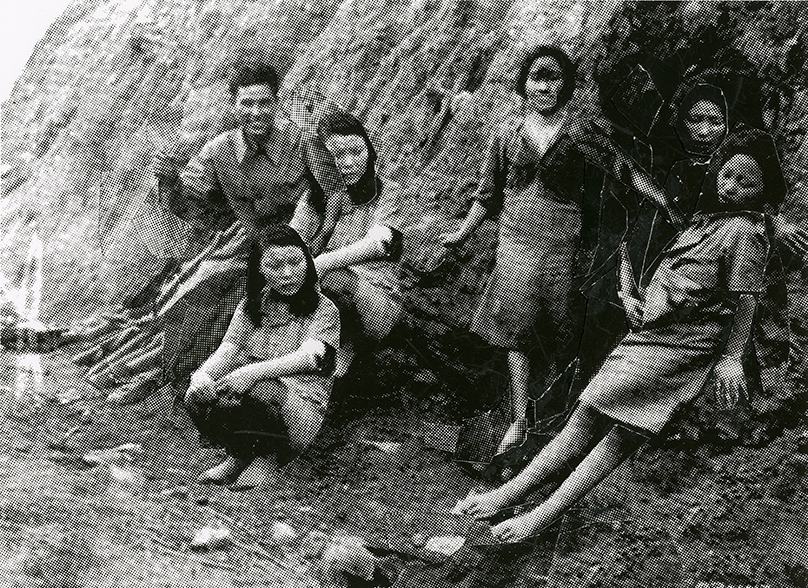 42 X 29,7 cm
silkscreen / collage
2017

M A N I P U L A T I O N - T R O S T F R A U E N
Der Begriff "Trostfrau" ist ein Euphemismus.
Er beschreibt Mädchen und Frauen, die für die japanische Armee im zweiten Weltkrieg zwangsprostituiert wurden.
Schätzungen zufolge waren 100.000 bis 300.000 Mädchenund Frauen betroffen. Die meisten Opfer stammten aus Korea, China und aus anderen vormals besetzten Gebieten wie Indonesien, Malaysia, den Philippinen und Taiwan.
Nach dem Krieg wurden fast alle Dokumente aus Furcht vernichtet und viele der Frauen vom japanischen Militär ermordet.
Bei den Kriegsverbrecherprozessen wurde die Zwangsprostitution nicht thematisiert.
Bis jetzt gibt es in Japan keinen Konsens über dieses Kriegsverbrechen. Über die Schuldfrage wird nicht öffentlich diskutiert. Außerdem behauptet die japanische Regierung und einige konservative Politiker, dass die Trostfrauen ihre Dienste freiwillig erbracht hätten.
" Comfort women" were women and girls forced to be sexual slavery by the imperial Japanese army in occupied territories before and during World War II.
It was estimated about 100,000 to 300,000 girls and women were served as comfort woman.
After the war, almost all of documents were destroyed and a lot of women were killed by the Japanese army.
Most of the current generation of Japanese people doesn't know about this war crime.
Even Japanese government and conservative politician clam that these women were voluntarily joined the comfort women and serviced for them.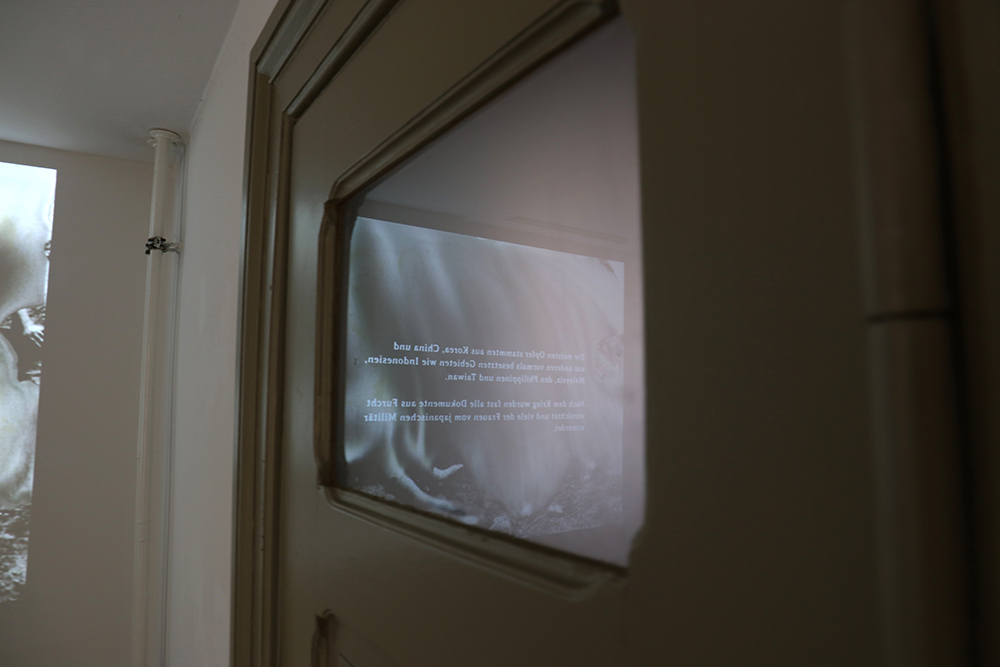 rk-Galerie, Berlin, Germany (kunstverein64)




SCREENING Documentary Film Festival


European Media Art Festival l Onasbrück, Germany l April 2019


Hessen Talents 2019 auf der 69.Berlinale | Berlin, Germany l Feb. 2019
Kasseler Dokfest l BALI Kino l Kassel, Germany l Nov. 2018

9th Hessian University Film Day l BALI Kino l Kassel, Germany l Nov. 2018

TRICKREICH 18th l Gloria Kino l Kassel, Germany l Feb. 2018

Kurzfilmwanderung l Leipzig, Germany l July 2018
Manipulation - Trostfrauen from Seungkyu Jung on Vimeo.
Copyright © Seungkyu Jung 2019